Are You Suffering From Back or Neck Pain?
28 September 2018
DO YOU HAVE A SORE BACK OR SORE NECK?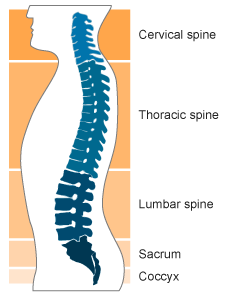 Did you know that an estimated 70-90% of Australians will suffer from back pain in some form at some point in their lives? According to the 2014-15 National Health Survey by the Australian Bureau of Statistics back problems are very common, particularly in an ageing Australian population.
Back problems are a range of conditions related to the bones, joints, connective tissue, muscles and nerves of the back. These conditions can affect the neck (cervical spine), upper back (thoracic spine) and lower back (lumbar spine) as well as the sacrum and coccyx.
WHAT CAUSED MY BACK PAIN?
Back and neck pain can be very uncomfortable. Some leading causes for pain around the back and/or neck regions are:
Whiplash – often a result of a motor accident, physical assault or participation in contact sports.


Poor Posture – a result of sitting at a desk for extended periods, poor technique while playing sports or just a lack of exercise altogether.


Disc Injury – this usually happens from repetitive movements, age, obesity, poor lifting techniques or again poor posture.


Facet Joint Sprain – often a result from sleeping awkwardly, poor posture, arthritis, a locked up joint or lifting something in an awkward position.


Sacro Iliac Joint Irritation – this can be an issue for people who lift, sit for extended periods, twisting the spine or arching of the back.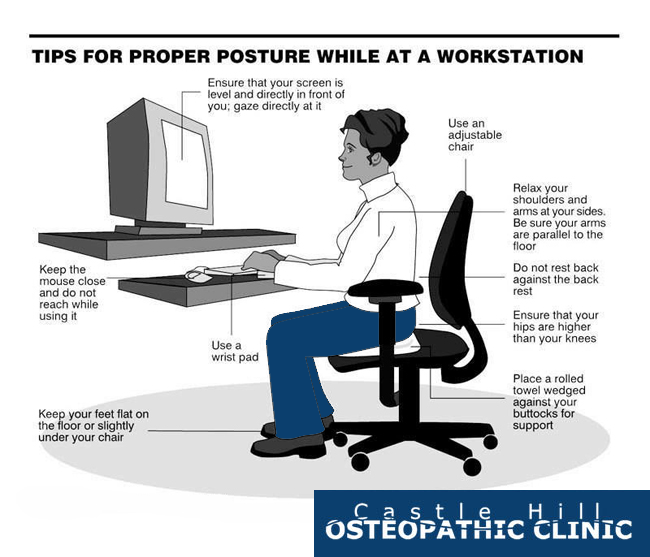 IS MY BACK PAIN SERIOUS ENOUGH TO SEE AN OSTEOPATH?
If you are feeling pain and can relate to any of the above causes for more than 2-3 days, I would highly recommend coming into the Castle Hill Osteopathic Clinic and seeing one of our specialists here.
Even if you are using anti-inflammatory medication to supress any pain or discomfort, we would advise you to visit us so we can ascertain and correct the underlying injury or issue you may be experiencing.
CAN AN OSTEOPATH SOLVE MY BACK OR NECK PAIN?
Our Osteopaths will assess your problem area by performing relevant tests and a thorough examination in the initial consultation which will allow our Doctors to provide an accurate diagnosis. The treatment may involve massage, stretching, joint mobilisation or loosening and ligament work.
We want you to get back to your normal self - to speed up that recovery we will want you to do some work at home for us (and you)! We will give you stretches, exercises and further rehabilitation which you can do within the comfort of your own home so you can feel great again.
Are you looking for an Osteopath in the Hills District of Sydney? The Castle Hill Osteopathic Clinic is open from Monday through Saturday so call us on (02) 9680 9940 to schedule an appointment today!