Myotherapy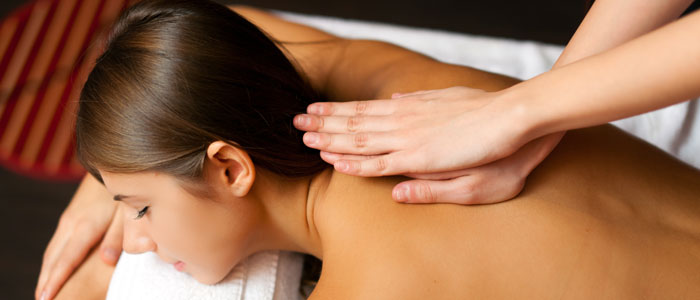 Do you continually suffer from muscle stiffness or general muscle pains & strains?

Myotherapy may be able to effectively treating you and restore your daily life style!
We understand the impact of one niggling injury has on your life. As a result, you are unable to perform sometimes the simplest of tasks. It can restrict your mobility and make everyday activities almost unbearable, not to mention reduce your quality of life.

Don't let one of these injuries get to you. At Castle Hill Osteopathic Clinic, our professional myotherapists diagnose, treat and help you manage your niggling injuries along with addressing all your current health problems.

What can a Myotherapists treat?:
Stress and Anxiety causing muscular tension
Muscular, Joint Pain
Neuropathic pain
Muscle Sprains, Strains and Stiffness
Headaches and Migraines
Sporting Injuries
Postural dysfunction
Myotherapists Services
Our qualified Myotherapy practitioners will treat you using pain-relief techniques such as:
Deep tissue massage
Cupping
Dry Needling
Trigger Point Therapy
Corrective Exercises




At Castle Hill Osteopathic Clinic, our Myotherapists provide hands on remedial therapy and include take-home exercises to ensure you have the best possible treatment plan.